Products
Monoblock Aerosol Steel Cans
More and more brand owners are looking for an alternative to a 2 or 3 piece steel can, for better differentiation and to lower the risk of leakages and corrosion. //xtracan will produce steel cans with a diameter of 66 mm for filling capacities of 300 ml, 400 ml and 500 ml and customized 360° printing design.
Other can measures are possible on request.
Please get in contact with us.

More information concerning the production process you can find here.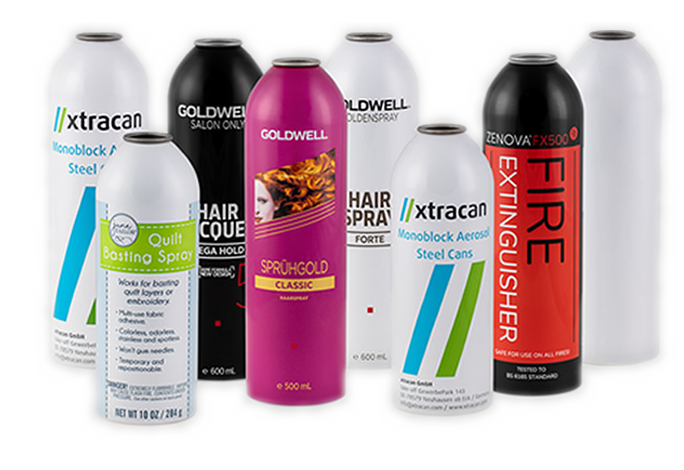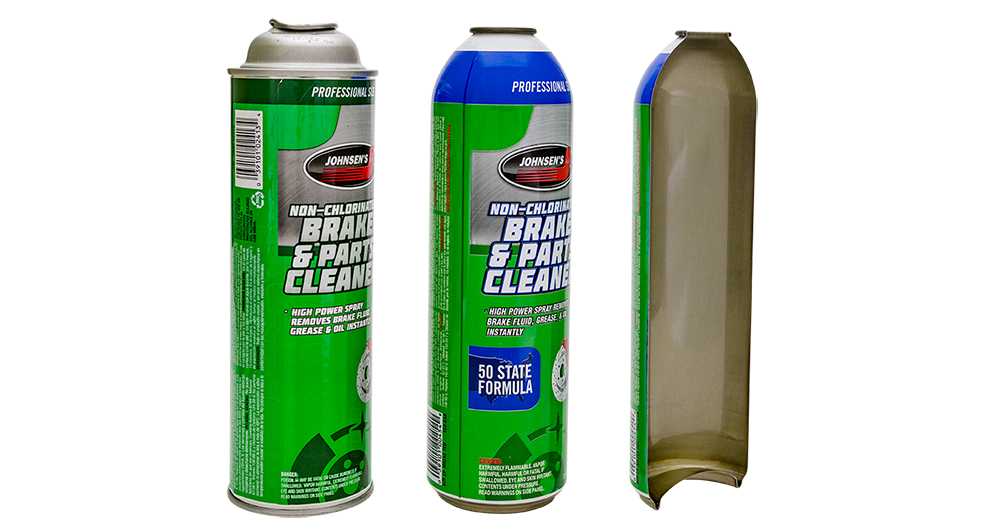 Production of the can is done in one process including printing
Shorter production run lengths are possible with simplified inventory management and improved lead times
Aesthetically pleasing optics of the can as the print can be done until the curl of the can and 360° print design with no need for orientation
Improved pressure retention capability
Minimal risk of corrosion of the can in wet rooms or areas with high humidity and high temperatures
Minimal risk of corrosion of the inside of the can for water based products, because of no seam and no welding
Sustainable, as recycled steel can also be used
Different shoulder types possible
Downloads